On September 2, Holotke Technology(Zhuhai) Co., Ltd. held a special meeting to study and implement the spirit of chairman Qiao Luyu's speech at the group's half year work meeting in 2020, and deployed the company's annual performance sprint stage production and sales and other related work.All department heads and reserve cadres attended the meeting. The meeting was presided over by deputy general manager Luo Wanli.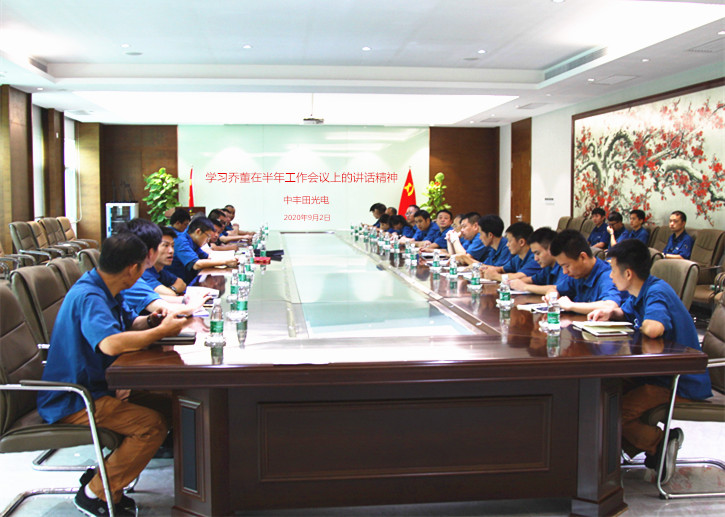 Luo Wanli, deputy general manager of the company, and Zhuang Peixin, deputy general manager, respectively conveyed the speeches made by Chairman Qiao Luyu and CEO Hou Xudong at the half year work meeting in 2020.
Deputy general manager Luo first read the half year work report of CEO Hou Xudong on " Cultivating new opportunities in crisis, create a new situation in change , and comprehensively promoting high-quality leapfrog development " to the participants, and gave a detailed report on the completion of KPI profit, the completion of sales of main products, and the overall operation in the first half of the year. Deputy general manager Zhuang made a comprehensive and systematic analysis of the market operation in the first half of the year from the perspective of marketing.